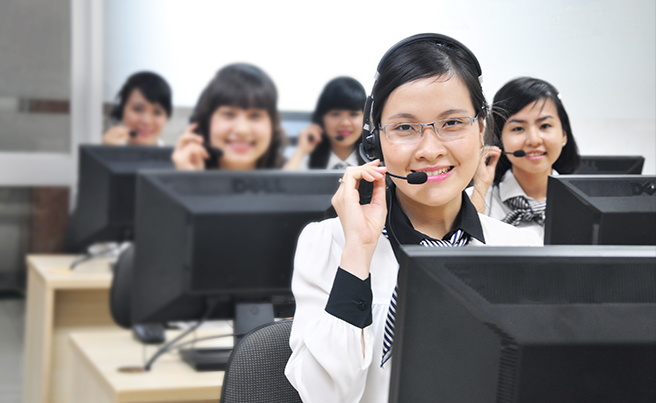 Established on 3 February 1994, Lac Viet Computing Corporation has become a leader in providing IT products and services in Vietnam, including: Design and development of application software, System integration, Cloud computing, SaaS-based software licensing, System maintenance and BPM services.
Staffed by 500 creative and zealous people, Lac Viet is always a pioneer in the provision of useful and original products at competitive prices. It's over 25 years since Lac Viet has always taken it upon itself to build information assets for everyone and every organization. The creative, state-of-the-art products and solutions of Lac Viet have gone together with large numbers of users, from students, undergraduates to those who work for schools, business establishments and public services.
BUSINESS PREMISES OF LAC VIET COMPUTING CORPORATION:
Infrastructure: The head office is a ten-storied smart building owned by Lac Viet, providing a surface area of over 3,500 square meters, equipped with a 10GB-40GB backbone bandwith, 1 GB at each access point. Its cloud data center can support up to 2,500 physical servers or clustered servers on the HPC platform. Its refrigeration system ensures 24×7 connection between the head office and the DR site in Da Nang.
Head office
23 Nguyen Thi Huynh Street, Ward 8, Phu Nhuan District
Email:lacviet@lacviet.com.vn
Phone:(+84.28) 3842.3333
Fax:(+84.28) 3842.2370
Hanoi branch office
Eighth floor – Sky City Building, 88 Lang Ha Street, Lang Ha Ward, Dong Da District
Email:hanoi@lacviet.com.vn
Phone:(+84.24) 3512.1846
Fax:(+84.24) 3512.1848
Da Nang branch office
36 Ham Nghi Street, Vinh Trung Ward, Thanh Khe District, Da Nang City
Email:danang@lacviet.com.vn
Phone:(+84.236) 365.3848
Fax:(+84.236) 365.2567
TYPICAL PARTNERS OF LAC VIET: 
As a Microsoft gold partner, Lac Viet has gained experience from implementing hundreds of Microsoft-based projects and more than fifty specialists from four Lac Viet solution centers in Ho Chi Minh City, Hanoi and Da Nang have obtained Microsoft certificates.
Lac Viet has been cooperating with world leaders in the provision of hardware, ensuring the maximum support for pricing and training. Besides being the sole distributor of Dell in Vietnam, Lac Viet is an HP silver partner, IBM business partner, Intel gold technology provider, partner of Cisco, APC, Krone, Bosch…​
International quality: Regular quality assessments, highest certificates of competency obtained from Microsoft, Dell, VMWare, Cisco.

ABOUT AccNetERP:
Born in the first quarter of 1995, AccNet has developed ceaselessly in the past 25 years and grown into a powerful solution, a comprehensive business management system by the name of AccNetERP.
The aim of AccNetERP is to provide your managers with a broad overview and optimal solutions to meet your various needs.
Thousands of well-known companies have been using AccNetERP confidently due to its practical effectiveness.